This item is available for pickup or delivery!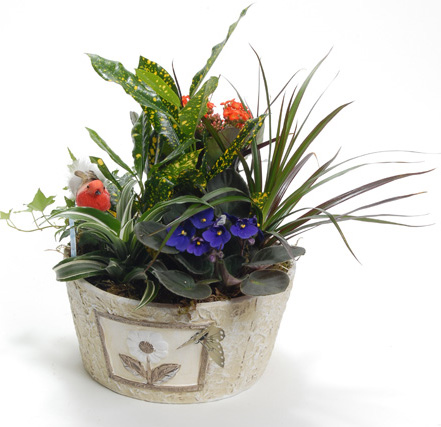 Due to limited phone support, please place your order online!
Product Questions & Answers
Have a Question?
Q.
Hey there! Are these potted plants or just a temporary basket?
A.
This item includes an assortment of potted plants placed together nicely in a ceramic pot.
---